Hey there, Get ready for a thrilling behind-the-scenes look at a dazzling showroom opening event I recently captured in Boston.
Laurel Windows Boston invited me to capture the essence of their new showroom, nestled in the prestigious Boston Design Center. Despite the challenge of corner lighting, I was determined to capture every nook and cranny of this captivating space.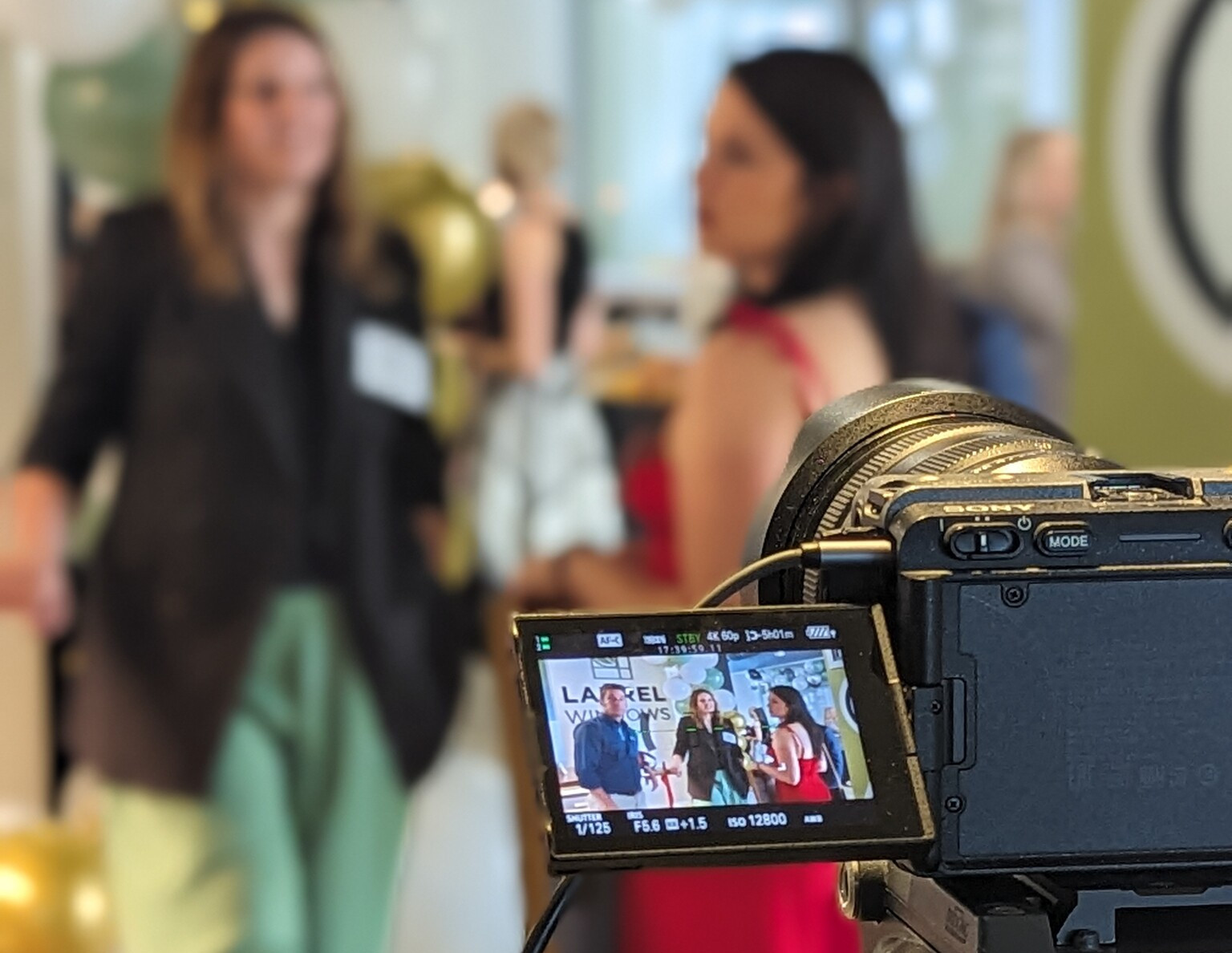 Walking into the showroom was like stepping into an architectural dreamscape. My lens wandered, capturing the exquisite craftsmanship and elegant designs of Oknoplast's windows and RK Doors' architectural wood wonders.
As the grand opening unfolded, my camera became a fly on the wall, capturing the excitement and enthusiasm of the event. From energetic crowds to interviews with owners, builders, and potential customers, I soaked in every moment. The result? A high-energy video showcasing the heart and soul behind the showroom and its captivating products.
Speaking of videos, I couldn't resist capturing the exhilarating opening party. With a dash of glitz and glamour, the celebration brought together industry professionals, design enthusiasts, and curious souls alike. It was a night to remember, filled with music, laughter, and the joy of witnessing the birth of a magnificent showroom.
Laurel Windows Boston's showroom offers a treasure trove of inspiration for homeowners, builders, and architects alike. Picture yourself basking in the warm glow of natural light streaming through those European windows. Envision the solid elegance of RK Doors gracing your commercial or residential space. The possibilities are endless within these walls.
What was done:
– Photos of the showroom
– Video walk-through
– Opening Party video
– Interviews with builders, owners and clients
– 360 Tour